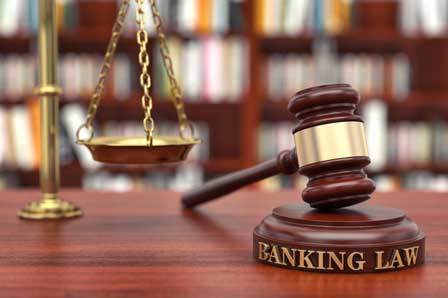 BANKING & FINANCE LEGAL SERVICES IN UAE
Banking and finance law deals with the operation, organization, and ownership of banks and financial institutions. AlQada's banking and finance practice is a market leader in terms of experience and range of practice. We represent local as well as international banks and financial institutions in both conventional and Islamic transactions. Our banking lawyers in Dubai have an inimitable vastness of experience and knowledge. Our expertise includes corporate debt, project financing, asset-based financing, syndicated loans, real estate, property securitization, and many more.
An AUTHENTIC BANKING & FINANCE LAW FIRMS IN DUBAI
Our law firm accounts receivable in Dubai built up a group of creative thinkers having a profound understanding of the UAE consumer banking industry.
Our specialists' negotiation abilities and network can save huge amounts of money for our clients. It's consistently vital for a person to discover the amount he can save and how soon he can be debt-free. We, consequently, negotiate on his behalf with his creditors and propose the repayments of different debts in one of the accompanying ways which suit them.
Letter of Credit
Letter of Credit L/C also called Documentary Credit, is a generally utilized term to make payment secure in domestic and worldwide exchange. It is an agreement where a bank (Issuing Bank) consents to give an amount of money at a particular period when the candidate requests it. The account will be given in the name of the vendor of the goods, also known as the beneficiary.

At Alqada, we give a letter of credit limiting service to organize prompt payment at competitive rates. We help our benefactors to discover the best solution for financing as we are one of the LC funding service provider best law firm in Dubai with proficient excellence. You should be extending out credit to your clients dependent on LC gave by them. We arrange to limit these LC to organize quick payment at competitive rates.
Credit Card
Alqada's legal advisor in Dubai negotiates with the creditors on behalf of their clients to settle their credit cards relying upon the affordability of the client.
The full and final settlement
Instalments on 0%
Instalments as long as 4 years with the diminished loan cost
Eliminating late charges and over-the-limit charges
Personal Loan
Our legal advisor in Dubai also offers the services in Debt repayment in Dubai of individual credits in one of the accompanying habits, contingent upon the client suitability:
Full and last settlement in one go
Instalments on 0%
Eliminating late charges and over-the-limit charges
Loan settlement
Loan Settlement is settling of your Debt under what you owe to the lender/financier or another monetary establishment also known as Debt settlement in UAE. Loan Settlement amount is a 'negotiated', amount less than the total debt amount, which has been settled upon to be paid by the indebted person (you) to the leaser (bank/establishment) and is to be considered as the last instalment towards the loan/debt.
The Loan Settlement of cases we handled in Dubai are -
House
Car
Business
Small Business Loan
Payday Loans
Cash Advances
Home Renovation Loan
Gold Loan
Education Loan
Consumer Durable Loan
We address companies and people in the entirety of their banking and financing-related lawful issues. From addressing them in claims, contract building, permitting issues, and product development to exhorting them on banking & financial, we are assisting customers with settling on better banking and financing choices consistently under the umbrella of the law.

Our banking and finance team has vast experience with financial institutions in the Middle East and abroad. Our lawyers are well versed with the laws and practices in that region.
The Banking and finance practice has-
Islamic Finance
We provide services to many Islamic finance institutions. These services range from establishment and licensing to documentation.
Banking Litigation and enforcement
We provide legal solutions in business litigation matters. We provide legal representation for regulatory investigations, lender actions, credit issues, privacy issues, and bankruptcy.
Derivatives
We pWe assist in the development of Shariah-compliant hedging products.
Investment Funds
We provide services in the structuring and organizing of investment funds.
Real estate financing
We have been working in real estate development finance and we have some remarkable deals under our name.
Project financing
We provide counselling services and assistance in project finance in the sectors including oil and gas,renewable energy, and infrastructure.
Licensing
We facilitate the establishment and licensing of various financial institutions.
Financial Regulation
With an unmatched knowledge of the market and good relations with market participants, we provide to-the-point solutions and advice to our clients on regulatory issues.
Our Process
Our team of attorneys provides services in all aspects of structuring, negotiating, and documenting financial transactions. Our client base includes banks, finance companies, corporate borrowers, underwriting firms, trustees, and many others. Our major work areas are debt collection, debt financing, debt restructuring, loan workouts, and letter of credits.
You can simply send your query, or directly Contact us on 048787049, Our legal Consultant in Dubai will get back to you for all banking and finance legal services in UAE.