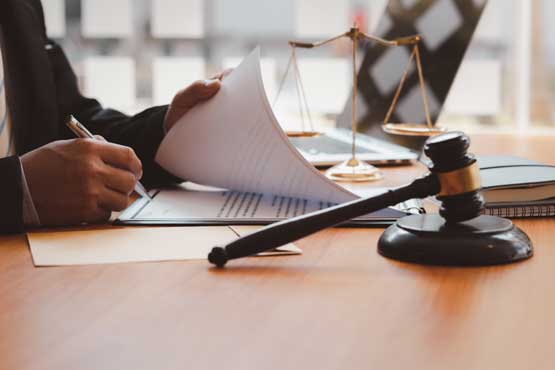 About
us
Alqada is a global name in the legal industries known for its effective solutions for all your legal issues, especially debt collection.
With a strong determination to help you sort your problems, our law firm is one of the best firms in the Middle East. Our law firm's legal jurisdiction covers Legal consultant in dubai. Our team of the best lawyer in Dubai is proficient with a combination of knowledge, prudence, and experience to give you the best legal expert solution. The client is the king and therefore at Alqada clients are served with utmost care.
Putting Client first
At Alqada the client is on the priority and all the services are provided to them with utmost care. The best connoisseurs taking charge of the legal issues of the client make the work more efficient. It is the client's trust in our work that makes it more important to find the best and cost-effective commercial solutions for them.
Skilled Team
Attorneys who handle your legal disputes must be on the ball and our law firm ensures that you get the best legal know-how and execution. Our team is dedicated, proficient and expert attorneys and legal professionals. Of all the services, our debt collection service stands apart from any other law firm in the Middle East. There is a free legal advice Dubai team to take care of the debt-related issues with utmost concern.
Our Approach
Alqada deals with all the sectors from banking to construction, real estate to insurance, and more, for the clients who are involved in various lawsuits anywhere in the UAE. Our strategic team and expert professionals give the best possible solutions, at the same time giving respect to the clients and their knowledge on the issue. The team of Alqada is transparent to the client and the best teamwork is given to take responsibility for the well-being of our client. An innovative approach to solve the lawsuits gives an edge over the other firms.
The entire team of Alqada has succeeded in making a name for itself as a specialist of law. Very few lawyer services in Dubai have complete knowledge of the UAE legal law system, but we manage to provide the best legal advice. Our team maintains the highest standards of discretion, confidentiality, and integrity. It is our ultimate goal to deliver the best results in the end. We have strong regard and belief in the legal system. We also maintain complete transparency while extending legal advice. Not all advocates and legal consultants in Dubai show this level of commitment. After offering a multitude of legal services, we have cemented our position in this sphere.
02 Built on Solid
Foundations
We are a dynamic, self-oriented legal companies in Dubai focused on providing a complete legal service to clients in all legal sectors. We provide sector expertise at both the local and international levels.
A global exposure
We pride ourselves on our presence in all the major international centers of law firms and have partnerships with 28 different countries.
Commitment to clients
We seek to understand our clients' commercial contexts and specific needs so that we can offer them the right advice at an affordable price.
Comprehensive approach
We offer a complete legal service not only in our core sectors like debt collection agencies in UAE, civil litigation, arbitration, civil and criminal case but also in.
Unique attitude
We are deft and responsive, remaining consistent with our area attaches while advancing rapidly to take seize opportunities as they arise.
Responsible practice
We are a responsible business resolver that believes in diversity and inclusion, sustainability, and using our legal skills to give out the best.
Open Communication
We promise to keep you updated on the progress of your case. If you have any disputes, simply contact our team of legal consultants, we will avail for you 24*7 to figuring out your query.
Alqada has grown to become a leading global top law firms in Dubai, UAE in its core sector. With our legal professionals operating from our main office and associated offices across different countries, we offer a comprehensive range of legal services and advice to businesses operating at the heart of global trade and commerce. From developing business sectors, we expect to help our clients by putting the force of our worldwide coordinated firm available to them with a scope of consistent and efficient services.

Come and experience the best and customized legal aid from our law firm. Hand over all your legal worries to our specialist legal advisor team and relax while you wait for the best execution to solve your all disputes.