Firm Account receivable
management
Legal firm account receivable management is the way toward ensuring that clients pay their obligations on schedule. It assists the organizations with keeping themselves from running out of working capital anytime. It additionally prevents late payment or non-payment of the pending amounts of the clients. It assembles the business' monetary and liquidity position.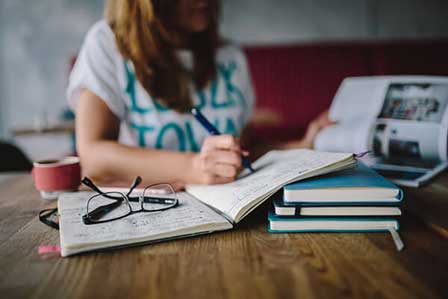 Follow up with technology & automation
Expedite proficiency and diminish DSO with our automated receivables management interaction. While law firm general ledger accounts receivables management is critical in preventing past due payment and non-payment, it stretches out just reminding debt holders to pay. Remembering this, we have an automated interaction set up to assist associations with improving the account receivable work process, directly from management to cash assortment.

This framework includes two perspectives: a proprietary technology stage to send updates at the proper time and a customized follow-up strategy by our group of experts. Functioning as an expansion to your account department, we guarantee payments are received on schedule time.
Proactive approach
Planning productive strategies of a proactive sort, we oversee accounts receivables effortlessly. Disposing of the receptive method of handling the account receivables measure, we embrace a proactive approach. Putting the attention on dispensing with issues before they get an opportunity to show up, this strategy empowers new techniques, improved assortments cycles, and steady assessment. Along with spotting late payments in due time, the proactive mode includes keeping up client relations, continuous meet-ups, and regular checking for credit hazards.
Boosting growth
Having an accomplished and prepared group to deal with your receivables leaves you to pull together on building your business further. Keep to the side stresses over everyday tasks and ideal installments. Driven by a group of specialists who reliably audit and monitor business activities, our receivables cycle plans to accomplish a decrease in bad obligation and DSO. This means business productivity for you, along with advantages like a decrease in staff overheads, better accessible liquidities for use, and a lift to your professional image.
Setting credit terms and monitoring accounts receivable
When a client is given credit, the credit terms of the organization ought to be disclosed to them. For example, the ordinary credit period granted and any discount for instant payment, or interest charged on late payment, ought to be expressly definite to the client. Frequently, the credit terms an organization embraces are the terms that are generally regular in its exchange.
The accounts receivable should be consistently checked. To do these few reports are useful:
Accounts receivable aged analysis – this shows the sums remarkable from every client and for how long they have been extraordinary. This will show any penetrates of the credit terms.
A credit usage report – this shows the extent of every client's credit limit that is right now being used. Therefore, it will demonstrate where credit limits may need to be checked upwards or downwards and whether any credit limit breaks have happened.
The process involved by the Accounts receivable management by Alqada
Here we at Alqada, having a team of Good receivable management that contribute to productivity by lessening the risk of any bad obligations. The Management isn't just about reminding the clients and collecting the cash on scheduled time. It also includes identifies the explanations behind such delay and discovering an answer for those issues.
An Account receivable management process includes the following:
Credit rating i.e., the paying capacity of the clients will be audited before consenting to any terms and conditions
Continuously monitoring any threat of non-payment or postponement in getting the payments
Client's relations ought to be kept up and hence to pay off the bad debts
Addressing the complaints of the clients
After getting the payments, the balances in the particular account receivable ought to be diminished
Preventing any bad debts of the receivables extraordinary during a specific period.
Financial lawyers near me. You can simply send your query, or contact us on 048787049 with details of your case to get legal help with our Legal Consultant in Dubai for all your account receivable management issue in Dubai