An auction is a sales situation wherein buyers place bids on services or assets, either in the open or closed format. It is prevalent these days, peculiarly when it comes to real estate because buyers and sellers considered they would get a good opportunity by trading assets.
There are two ways of the auction:
open format
closed formats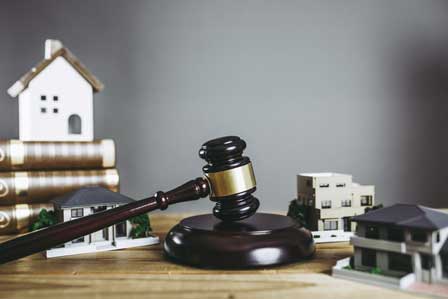 All bidders know the bids submitted by others in an open format, while bidders are unaware of other bids in a closed format. A government auction occurs when the government sells its own purchased properties or foreclosed on tax payment failures.

Our Law firm in Dubai were resolving all types of Emirates auction. Our Lawyers were specializing in real estate and properties, sensitive items, cars, etc. The auction in Emirate occurs both online and offline. All bidders must have the Emirates auction application in their phone with an updated version before the bid.
How ALQADA's attorneys will help you in Emirates Auctions
No matter how great a bidder you are, there is always someone better than you who is present. So, to deal with it, you need an Alqada's attorney. Our attorney will symbolize your interest at closing.

We will examine all documents in advance and guide on any problems or omissions with the documentation. Our attorneys will assist you in analyzing all the rules and provisions of the Emirates auction. A real estate auction is one of the significant auctions globally, so our attorneys give their best to solve all those Emirates auction issues.

Emirates does not guarantee any specification, information, or declarations rendered by the supplier, but information such as date of manufacture, examination report of equipment, etc., are mentioned in the document. The bidder has to check all the data, and our attorneys will play a significant role here. A bidder is a common mam and may do not know about all the laws. Our attorneys will guide you and help you throughout the process; They will check and verify all the vehicle's documents or property's documents before the bid.

Emirates charge 1000 AED as a penalty against each bounced cheque. Our attorney's advice will help you to know how to deal if that situation occurs.

After the bid, if the bidder faces any issues with a package, Etisalat reserves the right to cancel the sale after the auction ends before awarding the package and account activation.

Our attorneys can help the bidder verify all the package specifications, inspect the product, and inform the bidder about the issue. We are practicing for many years and have the expertise to solve your issue, from dispute resolution to Emirate's auction.
After reading this process, several queries are running in your mind if you want to bid for a product or do an auction. Right?
So, here is Alqada's Legal advisor in Dubai to answer all your questions and solve all your queries. You can simply send your query, or directly Contact us on 048787049. Our legal Consultant in Dubai will get back to you for all your Issues related to Emirates Auction.
All you need to do is contact us and relax, and we will take all your worries.