Company Liquidation in Dubai
Company liquidation is a process of bringing a business to an end and allocating its assets to petitioners. It is an event that usually happens when a business becomes insolvent (unable to settle their debts when they are due). As company operations end, the residual assets are used to pay shareholders, creditors based on the preference of their claims and settle the liabilities. Liquidation of the company means turning your assets into cash. Converting a company`s assets into cash is performed to pay off debts depending on the loans taken from outside or investments made by creditors.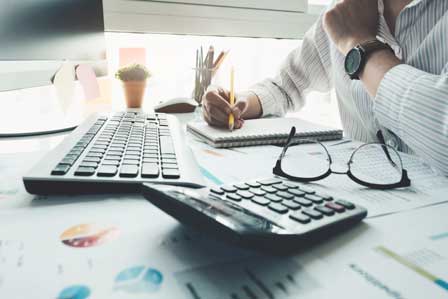 Two types of Liquidation
Voluntary Liquidation
Involuntary Liquidation
Voluntary Liquidation
Voluntary Liquidation is a self-inflicted wind-up of a company approved by its proprietor or shareholders. Such a decision will happen once a company`s administration determines that the business has no reason to recommence operating.
Involuntary Liquidation
Involuntary Liquidation occurs when a business is forced by a court of law to liquidate and sell its assets to meet its debt. It happens when a company goes bankrupt or when creditors file complaints.
Why Alqada Specialist as your Legal advisor?
Being an Alqada leader, we will guide you and help you throughout the process. Our firm is one of the worthiest law firms in the middle east. Our team is skilled with an aggregate of experience, knowledge, and prudence to give you the best legal advice. We are known for our effective solutions for all legal issues, especially debt collection.
Role of the liquidator or Alqada legal advisors in Dubai during company liquidation
Our liquidators ensure you a fair distribution of an insolvent company`s assets for the benefit of its creditors.
Publishing the notice
Once the liquidation process started, the liquidator published the liquidation declaration both in English and Arabic.
Realizing the assets
Our liquidators will help you realizing the assets of the insolvent company and achieving the most reliable price.
Assessment of debts
Our liquidator will help in assessing all the debts and decide which should be repaid partially or whole. If claims get rejected, our liquidator will guide you throughout the process.
Distribution of returns
Our liquidators will help creditors to get their returns back according to their investments and settle the liabilities.
Involvement of client
Our clients do not make a decision on their own. We involve our clients in the decision-making process and inform them about our upcoming steps.
Prepare statements
At last, the liquidator prepares the statement of affairs and the liquidator's statement and submits it.
Documents required for company liquidation in UAE
Signature copies of all the important directors regarding the approval of dissolution
license copy
Signature copy of all the company directors
Copy of Memorandum Of Association with changes (if any)
Passport photocopies of all the shareholders
Statement of de-registration
And many other documents are needed.
Our Process
At Alqada, the client and their needs are on top of our priority list. Because you deserve the best lawyer and, we are here for you. We are one of the leading liquidators in Dubai with a wide specialization in this field. We have done a lot of liquidation of companies in Dubai, UAE. Alqada deals with all the sectors with utmost care.
You can simply send your query, or directly Contact us on 048787049, Our legal Consultant or liquidator will get back to you for all your query related to the process of company liquidation in Dubai.